We pay our attendants up to $12 per hour!
More Information About Being An Attendant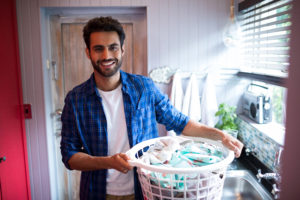 Attendant Duties
Eligible consumers (customers) of CDS are assessed by DHSS and then given a Plan of Care that outlines the approved tasks and approximate amounts of time to complete these tasks. Customers work with their attendant(s) to develop a weekly schedule to accomplish these tasks. Attendants record work times and tasks using Electronic Visit Verification (EVV).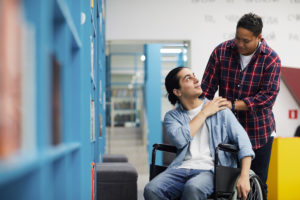 Pay Rate and Schedule
Blues Skies Home Care LLC offers the superior wage for CDS attendants throughout Missouri. Our starting attendant wage ranges from $9.45 to $12.00 per hour, depending on area and experience.
Attendants are paid by Blue Skies Home Care LLC on behalf of the customer during the week following the end of the *bi-weekly pay cycle. All federal and state tax withholdings including unemployment compensation and garnishments (when applicable) are paid.
*Although errors slow our payroll process, Blue Skies staff make every effort to resolve these problems without delay in attendant salary payment. If you are having an issue with your electronic visit verification, please contact us at (816) 259-5224.
Services authorized by the Dept. of Health and Senior Services (DHSS) through the CDS program are directed by the customer/consumer, therefore the attendants/employees are under the direction of the customer/employer to provide the authorized services. Blues Skies Home Care LLC serves as fiscal intermediary and provides oversight to ensure services are provided as the customer and DHSS intended. Attendants are employed by the customer/consumer, not Blue Skies Home Care LLC.
Attendant Portal
The Attendant Portal is where you will go to view and print your pay stubs as well as print your W-2 at the end of the year. You will also be able to see your rate of pay, withholding information, and the payroll schedule. First-time users should follow the directions below to set up access to the portal. Attendants who already have an account can login at https://portal.bluesummit.io/auth/login.  For problems, please call the CDS Specialist assigned to the consumer you are working for.
How to set up the Attendant Portal
Fill out the Agency ID: blueskies
Fill out the First Name, Last Name, Social Security Number, and Email Address

Your name needs to be spelled the same way as your attendant training paperwork. No nicknames.
The email address is required if you ever need your password reset.
If you do not have an email, then we would encourage you do get one

Choose your User Name, Password, and Confirm Password
Click Register
Sign in to view your paystubs, withholding information, and payroll schedule. This is also where you will go to access your W-2.
After you have successfully registered, please use the following website to login: https://portal.bluesummit.io/auth/login.
Contact Us
Have questions about our services, how to become an attendant or want to learn more? We are here and happy to answer all questions and concerns!
NW Missouri Region – (816) 259-5224
Kansas City Region – (816) 283-3200
Central Missouri Region – (816) 351-9275
NE Missouri Region – (573) 629-2460